The cost of education is not just an expense. It is an investment that can pay dividends throughout your life. At the Shear Ego International School, we are committed to helping you find the financial assistance and financing you need to fund your education.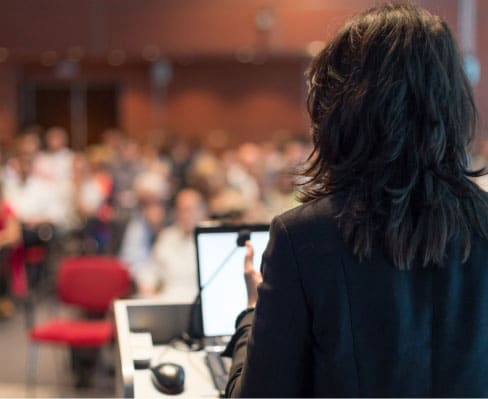 The Financial Aid Process
Financial aid is available for those who qualify. Our financial aid staff can help you determine your eligibility for various forms of assistance, grants and scholarships. In order to qualify for Financial Assistance, a determination of financial need must be made. Because of continuing changes in the various Federal programs and regulations which apply to student financial assistance, we provide a copy of the U.S. Department of Education's, "The Guide to Federal Student Aid", that outlines all pertinent Student Consumer Information.

Applications for Financial Assistance & Payment of Financial Assistance
Our school accepts the Free Application for Federal Student Aid (FAFSA) or any other federally approved application as its application for Student Financial Assistance.  At the present time the application for Federal Student Aid forms are currently available from the Financial Aid Office or online at www.fafsa.ed.gov.
All Financial Aid is applied against school charges.  Financial Aid Awards are disbursed to the school electronically at the beginning of each student's payment period.  You must be maintaining satisfactory academic progress in order to be eligible for each payment.
Prior to enrollment, applicants are provided with a Scholarship Information packet which contains information on Scholarship Programs that are available to students. We encourage students to take advantage of these opportunities.
Shear Ego International School of Hair Design High School Graduate Hairdressing and Cosmetology Scholarship:
High school seniors graduating in the top 25% of their class are eligible to receive a $1000 scholarship. All other graduating seniors are eligible to receive an $800 scholarship. The scholarships are offered each spring for students starting in the cosmetology program in July of their graduation year. Prospective students must be currently attending high school in Monroe and surrounding counties, graduating in June and recommended in writing by their high school Guidance Counselor, Assistant Principal or Principal. Recommendation forms are available from the Admissions Office. One half of the scholarship will be credited to the student's tuition account at the time the student begins the program in July. The second half will be credited at the mid-point of the program as long as the student is making satisfactory academic progress as set forth in the school catalog.
Payment Terms and Payment Methods
Payments may be made by cash, check, money order, credit card or through non-federal agency or loan programs. Students are responsible for paying the total tuition and fees and for repaying applicable loans plus interest. There are various funding sources a student may consider/apply for in support of payment to Shear Ego International School of Hair Design. These include PELL Grants, Federal Student Loans, personal education loans, TFC Credit loans, Sallie Mae Career Training Smart Option loans, ACCES-VR funding, Veterans Benefits, or a no interest cash payment plan.
The payment terms offered to each individual student vary based on financial aid eligibility and the ability to secure funding. Once financial aid eligibility has been established, the terms of payment due to Shear Ego International School of Hair Design will be documented on the student's enrollment agreement. If a student has a loan, their loan payments are paid to the lending company. If the student is paying with a TFC Credit loan, their payments are to TFC Tuition Financing, which is a billing company for Shear Ego International School. For questions on payment options, please contact the Financial Aid Department.
This grant program assists financially disadvantaged students in continuing their education beyond high school. Each student is entitled to apply for a Federal Pell Grant. The student's need, cost of attendance, and the amount of money appropriated by Congress to fund the program determines the amount of eligibility. The amount of the grant is determined by a standard formula used by the Department of Education and the amount of the grant available to the student depends on the student's expected family contribution.
Shear Ego International School of Hair Design participates in the U.S. Department of Educations' Direct Subsidized Loans and Direct Unsubsidized Loans. Subsidized and Unsubsidized Direct Loans are federal student loans for eligible students to help cover the cost of higher education. Direct Subsidized Loans are available to undergraduate students with financial need. Unsubsidized Federal Loans are available to undergraduate and graduate students and there is no requirement to demonstrate financial need. For Subsidized Student Loans, the school will determine the amount that the student can borrow, and the amount must not exceed the student's financial need. For Unsubsidized loans, the school will determine the amount a student can borrow based on the cost of attendance and other financial aid eligibility. The U.S. Department of Education pays the interest on the student's Direct Subsidized Loans. The student is responsible for paying the interest on a Direct Unsubsidized Loan during all periods.
For more information, contact the Financial Aid Department or visit: https://studentaid.ed.gov/sa/
Student Rights, Responsibilities & Eligibility for Financial Aid
To obtain more information, please contact our Financial Aid Department at: (585) 342-0070