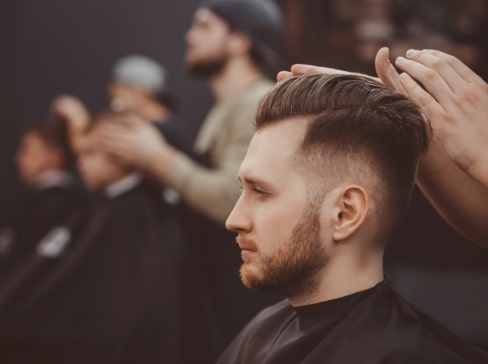 A NEW GENERATION OF BARBERING
Shear Ego International School is at the forefront of creativity and innovation when it comes to our educational and training approaches for our Barber/Styling program. Graduates from the program emerge fully prepared to step forth into their careers with the freshest styles and best practices. Students in our program will learn the fundamentals of clipper work and fading ranging from classic cuts to new styles that require advanced texture and tapering skills.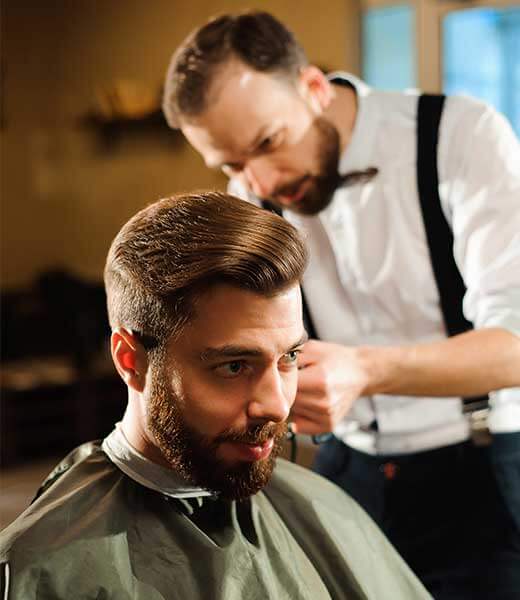 Our expansive learning program includes:
Our unique program focuses on refining your professional image with professional development and product knowledge training. Barber/Styling students also become well-versed with shop management practices as well as sanitation, sterilization, and licensing laws. Shear Ego International School's award-winning barber instructor is committed to helpings students experience a learning program that is as fun as it is professional. His personalized approach to teaching helps students transition from barbering student to barbering professional quickly and with ease.

Program Costs and Information
The total cost of our Barber-Styling Program is $13,100.00. This includes tuition, registration fees, books and program equipment. A variety of financial assistance is available to those who qualify.
Full Time Only: Monday through Friday from 9:00am to 4:00pm.
UPCOMING CLASS START DATES
Full Time
Monday - Friday 9:00 AM To 4:00 PM
(Approximately 4.5 months)
| | |
| --- | --- |
| January 9, 2023 | May 31, 2023 |
| June 5, 2023 | October 31, 2023 |
| November 6, 2023 | April 5, 2024 |
| April 8, 2024 | September 3, 2024 |
| September 9, 2024 | February 10, 2025 |